It's important to understand that they aren't called chemical peels for nothing. The point of a chemical peel is to get the skin to peel and then heal with new, fresher and healthier skin. If you are having superficial peels there may just be some light flaking after the peel but if it's a deeper peel such as a TCA peel, your skin will get very red and there will be significant peeling for a week. You have to avoid the sun after any peel because you can develop dark pigmentation if the skin is exposed to the sun while it's healing. Your dermatologist should give you specific instructions on how to care for your skin after the procedure.
With a 30% TCA peel, the skin is lobster red for three or four days; then it becomes extremely dry and itchy; and finally it peels for about four days. A milder glycolic peel will leave small, dry, flaky areas, which will wash off in the shower.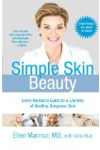 The side effects of a chemical peel depend on how deep the peel was. Superficial chemical peels may cause skin redness, followed by scaling that lasts from three to seven days. Medium and deep peels may cause blistering, swelling, and scaling that lasts about one to two weeks. In certain types of skin, a temporary or permanent skin discoloration may occur. Follow all of your doctor's instructions after receiving a chemical peel to minimize side effects and get the best results.
Continue Learning about Chemical Peels