In a caesarean section, the doctor may make a horizontal or a vertical incision to deliver the baby.

Watch this video to learn more from Dr. Oz about what happens during a caesarean section.



If you and your birthing team decide on a C-section, you'll receive a spinal/epidural-block anesthetic. Then they'll sterilize your skin; make the incision above the hairline (pubic obviously), and peel the bladder off the lower part of the cervix so the baby can be delivered through an incision low in the uterus.

A low incision is the key to having a VBAC (vaginal birth after C-section - for the next child, you do not have to undergo it twice for this one). If the incision is high in the uterus where the muscle contracts, when the uterine muscle thins and contracts during the next pregnancy, it is more likely to burst, so your doctor would recommend a planned cesarean for subsequent pregnancies.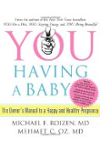 During cesarean section, the patient is given epidural or spinal anesthesia. When the patient is comfortable, her abdomen is cleaned and draped. A "bikini incision" is made just above the pubic bone and opened to the connective tissue over the abdominal muscles. The abdominal muscles are then separated (NOT CUT) and the peritoneal cavity, which lines the entire abdomen, is opened. The uterus is visualized and a transverse incision is made on the lower uterine segment to delivery the baby. The cord is doubly clamped and cut. The infant is handed off to a neonatal team. The cord blood is obtained, and the placenta removed from the uterus. The uterus is sewn up and placed back into the abdominal cavity, the layers are closed. The patient goes to the recovery room.
Continue Learning about Cesarean Delivery (C-Section) & Pregnancy