Cerebral palsy (also called CP) is a group of conditions that affects the parts of the brain that control muscles. This can cause problems with movement, posture (standing up straight) and balance. CP also can cause intellectual and developmental disabilities. These are problems with how the brain works that can cause a person to have trouble or delays in physical development, learning, communicating, taking care of himself or getting along with others. Learn more at: marchofdimes.org
Cerebral palsy, which affects about one in every five hundred newborns, is caused by some kind of brain damage that occurs most often in utero or, much less frequently, during birth. Characterized by motor delay, abnormal movement, or physical issues such as feeding problems or difficulty separating legs during a diaper change, cerebral palsy can't be cured, but therapy (again, the earlier the better) can help improve a child's skills and development.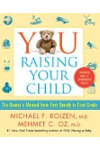 Cerebral palsy refers to a number of neurological problems that can affect muscle control. Cerebral palsy occurs in young children under the age of five. The disorder is often the result of brain damage from an injury, illness, or lack of oxygen.
Continue Learning about Cerebral Palsy