Celiac sprue, or gluten-sensitive enteropathy, is a disorder caused by a specific sensitivity to the grain products wheat, barley, rye and oats. New research conducted at the University of Maryland shows that as many as one in every 150 people in the United States may have celiac sprue. Having a family member with the diagnosis increases the likelihood that you will have it, as does having diarrhea and/or iron deficiency anemia. A blood test is available to screen for the condition.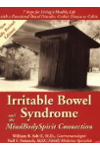 Celiac sprue is a medical term that describes a condition found in individuals with an allergy or sensitivity to gluten, a dietary protein found in wheat, barley and rye. The allergic reaction causes inflammation in the lining of the small intestine, which is the part of the body between the stomach and large intestines where nutrients are absorbed. As a result, many people with celiac sprue may develop signs of malabsorption because the bowel becomes inflamed and will not properly absorb nutrition. In this case, certain complications may arise, including iron deficiency anemia, osteoporosis, bone fractures, defects in dental enamel, infertility, miscarriages or menstrual irregularity, impaired blood clotting and recurrent sores in the mouth. Many patients with celiac sprue may also have diarrhea and weight loss.

The disorder is also known as nontropical sprue, idiopathic sprue, celiac disease, gluten-sensitive enteropathy and gluten-induced enteropathy.
Continue Learning about Celiac Disease