Fluoride helps repair the early stages of tooth decay. When fluoride is applied directly to the surface of your teeth, it is called topical fluoride. Fluoride toothpastes and mouthrinses sold over-the-counter contail topical fluoride. When you shop for dental products, look for the ADA Seal of Acceptance so you know that a product is safe and effective.

Products should be used as noted on the label. Parents should keep an eye on all dental products with fluoride used by children under age six. For children over two, place a pea-sized amount of fluoride toothpaste on a child's toothbrush at each brushing. If you are thinking of using fluoride toothpaste before your child reaches his second birthday, talk to his dentist or physician. Fluoride mouth rinse is not recommended for children under six because they may swallow the rinse.
Your toothpaste should contain fluoride because fluoride helps make teeth more resistant to decay. Also, fluoride aids in repairing early decay, sometimes before the damage can even be seen. You should brush your teeth, gums, and tongue after every meal and floss every day for good dental health. If you have any questions about fluoride and how it can help strengthen your teeth, talk to your dentist.
Everyone should use toothpaste that contains fluoride. Fluoride helps prevent decay and improves gum health. It also decreases plaque's and bacteria's ability to stick to root surfaces. And fluoride improves a tooth's overall hardness, fortifying it, both topically on the tooth and internally. During the time that children's adult-teeth are growing in, fluoride plays a big part in their formation. Fluoride turns a hydroxyapatite molecule into a fluorapatite one, which makes the tooth much more resistant to breakdown from decay. Fluoride has been proven to decrease decay by sixty percent. Of course, as in all actives and drugs, the exact dosage is critical for effectiveness and safety. Ask your dentist what your ideal levels in fluoride are. Too much of it can cause fluorosis in teeth, resulting in pitting and even brown stains.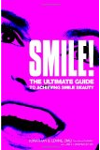 Continue Learning about Cavities
Cavities are tiny holes in your teeth that have developed from decay. Left untreated, cavities will get larger, and can cause toothache and possible loss of teeth. Anybody can get a cavity, but you put yourself at greater risk if ...
you don't brush regularly, or frequently consume sweets or sugary drinks. Your dentist can help prevent cavities with fluoride treatments, and can find them by taking pictures (X-rays) of the teeth. Once found, the dentist may treat your cavity with a filling or if extensive, with a crown. If there has been an extensive infection, other treatments, including antibiotics or a root canal surgery may be indicated.
More