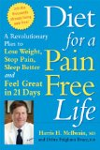 The symptoms of carpal tunnel syndrome include pain and tingling or numbness in the thumb and next three fingers, with the exception of the little finger. You may also feel swelling in your fingers. Sometimes there may be pain that travels from the hand up the arm, possibly to the elbow.

The pain, numbness, and tingling usually worsen at night and while driving or holding the telephone. Some claim the symptoms increase when the hand is warm and decrease when it is cool. You may even wake up with your hand(s) asleep and have to shake it to try to regain feeling.

As carpal tunnel syndrome progresses, your hand may become noticeably weaker so that daily activities such as opening a jar or grasping your hairbrush may be difficult. You may drop items easily and think you're just plain clumsy—when, in fact, the CTS has weakened your grip.