Parents have a responsibility for their child's oral health, especially if they have diabetes. If your child has toothache, you need to find out why right away. Is there a piece of food stuck between teeth? Is it a loose baby tooth on its way out? If you can't find a reason for your child's dental pain you should see a dentist.
It's expected that babies and young children may experience some pain as their baby teeth emerge and as they begin to lose their baby teeth at 6 or 7 years. They may also suffer pain when food is stuck. Parents can usually help their children by removing the offending object.
However, if your child suffers complications losing their baby teeth, or you just can't remove that piece of food, arrange a visit to your dentist.
Depending on the severity of toothache, your dentist may recommend you take your child to the emergency room where there is a dentist on call. Your dentist or doctor will ask if your child's blood sugar is being properly controlled because this could increase their risk for oral infections.
Toothaches may be caused by cavities that have caused infection of the tooth and surrounding tissues.
It is vital that parents, guardians, caregivers and even babysitters, make sure children know how to take care of their teeth.
The best way to establish diabetes care habits is for the habits to become a way of life. As soon as your child sees that these are nonnegotiable, he or she will be more likely to cooperate. Let your child assume some of the responsibilities of managing diabetes, such as helping to plan meals or snacks. Gradually increase the amount of responsibility your child has. But at the same time, make sure your child is able to take on this responsibility. Treat shots and blood glucose checks as givens, with no exceptions.
To be a teenager with diabetes can be extremely difficult, says Steven Edelman, MD, director of Taking Control of Your Diabetes. In this video he talks about some of the issues that the teens face.
The struggle to raise a child is demanding. Raising a diabetic child is filled with a lot more work that is both physically, emotionally and mentally demanding.
In addition to dealing with their own needs and feelings as individuals, these parents have to be and stay strong so their child can grow up healthy and strong—and I admire their courage and perseverance. When things get out of control for a diabetic child, parents have to pick up the pieces. They have to drop everything, put their fear into the background and take care of their child every time there's a reaction. Each time the blood glucose meter doesn't work, Mom and Dad go into action. They play many roles: advocate, researcher, doctor, nurse, psychotherapist and many more. Mom is life for these children and tends to be underappreciated for the immense job she does 24 hours a day, seven days a week. They are constantly on duty, yet do this special job with loving care.
As a therapist, my job is to help others, but I get to go home after work and take care of my own needs. The job of the diabetic parent is never ending. It never stops or turns off. Every time I think of what they have to endure, my admiration for them grows bigger.
Your child's goal should be an A1c of 6.5. A1c is the commonly used three-month average measure of your child's blood sugar. While reaching 6.5 doesn't mean your child's diabetes is "cured," it shows that your child is successfully managing the disease. But it takes work: diet, exercise, determination.
To help motivate your child to do the work, come up with a reward, a prize that your child can keep his or her eye on over the next three months. What is something that you child would want and make changes to get? A carrot is often just the stimulus needed to get the blood sugars where they need to be. This may be as simple as a night without doing the dishes or seeing a ball game with your child. I am not suggesting bribing your child, but rather that you reward them for their newfound success.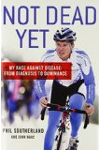 If your child is diagnosed with diabetes, accept and manage it together in a calm, careful and positive way. Here are some tips:
Work closely with your child's healthcare team to manage diabetes.
Gradually involve your child in taking responsibility for his or her diabetes. Encourage your child and help them learn when, how and where to get help.
Get advice from your health-care team about handling special eating events such as birthday parties, sleepovers and active play or sports.
Be matter-of-fact, sensitive and supportive as you help your child or teen learn about diabetes. A support group or diabetes camp for kids can help.
Help teachers, baby-sitters, coaches, school food service staff, the school nurse and other who supervise your child understand your child's diabetes and how they can support the diabetes care plan.
Help your child or teen feel comfortable about asking to leave class or lay to monitor blood sugar and take insulin.
Success factors for daily life of children with diabetes:
Be consistent. Set clear expectations and routines for daily diabetes care. Don't let your child's bargaining, tantrums or pleading ("Can't we skip the blood sugar check, just this once?") change what you do. Once your child learns that the routine is non-negotiable, he'll stop fighting it.
Communicate. Everyone who cares for your child should be told about his diabetes and how to recognize and treat blood glucose lows. With your spouse, partner or "ex," work out a consistent, unified approach to daily diabetes care. Attend your child's doctor appointments together, if you can. Open communication and a shared approach to parenting are important.
Take breaks. Diabetes can put extra stress on daily life. So find healthy ways to take a break from the grind. Plan family outings. Keep up with "date nights" or special nights out with friends. For longer breaks, check into diabetes camps—or train others to handle diabetes care so you can get a way for a night, a weekend or a few days.
Be patient. It's not easy to absorb medical information while you comfort your child and cope with your own feelings about the diagnosis. Also, diabetes is complicated. It takes time to understand what it is and what it means for daily care. So be patient. Take notes. Ask questions. Little by little, you'll master the skills and information you need.
Continue Learning about Caring for a Child with Diabetes