Many misconceptions exist about hospice care. Some patients and their family members believe that accepting hospice care means that basic medical treatments for medical conditions such as infections are not allowed, that they cannot be admitted to a hospital for care when they have accepted outpatient hospice services, or that patients must be bed-bound before they can be cared for in a hospice setting. On the contrary, hospice patients are able to be treated with noninvasive interventions that will improve their quality of life. Examples of these may include transfusions for anemia, antibiotics for infections, and adjusting medications used to treat heart failure. Under certain circumstances, palliative radiation treatments, chemotherapy, and minor surgical procedures are appropriate and allowed.

Inpatient hospital admission is used when the medical situation has deteriorated because of an acute, self-limited condition that cannot be managed in the outpatient setting but might be reversed with appropriate care. Specific situations might include hospitalization for intravenous antibiotics to control a complicated infection of the kidneys (pyelonephritis) or lungs (pneumonia), starting blood thinners to treat a blood clot, or for acute treatment and stabilization of a bowel obstruction. In the majority of these admissions, the goal is to improve the patient's condition so that returning to the home environment is possible.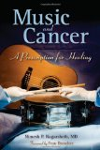 More About this Book
Music And Cancer: A Prescription For Healing
From diagnosis to end-of-life care to the meaning behind life with cancer, Music and Cancer: A Prescription for Healing is designed to improve the quality of life of people affected by cancer in a...
Hospice doesn't mean the end of medical care, even if it prolongs life. Under Medicare, patients in hospice agree not to get curative treatments for their terminal condition. But treatment related to the illness may continue if it's keeping the patient comfortable, as may treatment of conditions unrelated to the terminal illness. Hospice patients sometimes receive life-prolonging treatment for its own sake, unrelated to pain or other physical symptoms, if the extra time alive would serve spiritual or emotional needs -- say, giving a loved one time to visit.
Continue Learning about Caregiving

Caregiving - taking care of a family member who is elderly, has an illness or disability - is becoming common in our aging society. Caregiving may be rewarding, but it's also stressful. Women are typically the family's caregiver - ...
yet they have their own long-term needs, because they live longer.
More