Create a makeshift backrest for the person who must stay in bed and would like to sit up. First, remove the pillows from the bed. Then, take a straight-backed chair and turn it upside down and place it on the mattress where the pillows were. The front edge of the seat will touch the mattress, the legs of the chair will be pointing in the air toward the headboard or wall, and the top portion of the back of the chair will rest on the mattress, creating a slanted surface to cushion with pillows and lean on.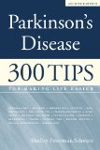 Continue Learning about Caregiving
Caregiving - taking care of a family member who is elderly, has an illness or disability - is becoming common in our aging society. Caregiving may be rewarding, but it's also stressful. Women are typically the family's caregiver - ...
yet they have their own long-term needs, because they live longer.
More