Much will depend on the aerobics class. Let's take step for example. Now I want to apologize to any step instructor out there. I am sure everyone does a great job but let's break this format down.
Step:
Constant pounding on your ankles by going up and off the step
Result, more pressure on your knees
More pressure on your hips
More pressure on your lower back
A format such as this will not be overly beneficial to the body. Once a craze, step is slowly fading away from the group exercise world. However, other classes such as Zumba are great forms of aerobic exercise. The twisting and turning may be tough on everything listed above but the impact will be slightly less.
You should try giving these classes a try and who know, you may truly enjoy and your body may respond well. If that occurs, then keep at it!
One drawback of an aerobics class is that you have to live or work near a facility that offers one, and then you have to fit the class schedule into your own, two barriers that can provide excuses to "sit one out." Another drawback can be the music and its often maddening, thumping beat, at least if your taste runs more to Bach or Mozart. And aerobics classes can be expensive. If you happen to be self-conscious, perhaps the most serious drawback is the mirrors and the unavoidable, perhaps somewhat disheartening, reflections of yourself (or maybe this will further motivate you to do something about your image and posture).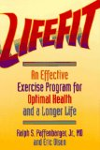 Continue Learning about Cardio