The difference between refined carbohydrates and slow sugars is that they break down at different speeds in the body, which causes different reactions. Watch as I explain why slow sugars are a better choice.
For thousands of years, apart from fruit and honey, the only carbohydrates we consumed were what we now call "slow sugars" -- whole grains and starchy vegetables like root vegetables and legumes. What sets these "slow sugar" carbohydrates apart from refined carbohydrates -- such as white rice, white bread, and foods containing refined sugar -- is that they are absorbed gradually. "Slow sugar" carbohydrates raise the body's sugar levels only moderately and thus do not cause reactive insulin surges and the resulting harmful repercussions on health -- specifically, weight gain.

Since we discovered how to extract white sugar from sugar cane and then from sugar beets, human food has undergone profound changes, with an ever-increasing intake of sweet foods and refined carbohydrates. Providing excellent fuel, these types of carbohydrates are highly suitable for athletes, manual workers, and teenagers. But for the vast majority of sedentary people who make up most of today's societies, they are far from useful.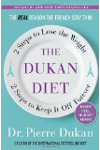 Continue Learning about Carbohydrates