There's a new natural sweetener that's better for your health and keeps your blood sugar from spiking! Watch Dr. Oz discuss coconut palm sugar and why it might be the best sugar substitute for you.
Here are some sugar substitutes to choose from:
Raw honey. Only for use cold (don't cook or bake with it), raw honey is a natural antibacterial, antiviral, and antifungal. It's worth the extra effort to find raw honey, as pasteurization damages its delicate nutrients and beneficial enzymes.
Unsulphured, blackstrap molasses. This liquid by-product of the process of refining sugar is sweet while also high in minerals.
Rapadura. This is dried juice of the sugarcane, and as unrefined as you'll get when it comes to sugar.
Maple syrup. Splurge and get the real stuff. I like the lower grades, because the maple flavor is stronger. It's rich in minerals, and being Canadian, I'll admit I have a bias for this one.
Stevia. This sweet herb makes a nice and soothing tea if you use the whole leaf, and the powder made from it has become a favorite of many health practitioners because it has negligible impacts on blood sugar and zero calories. Use sparingly -- a little goes a long way.
Coconut sugar. This sugar is made from coconut blossoms, has a low glycemic load, and is only minimally refined. It's high in minerals and B vitamins, and works well in baking.
Dates. Dates are nice and sweet and packed with minerals. If you need to sweeten a sauce or a dressing, throw a pitted date into your food processor or blender, and it'll do the trick. Talk about unrefined!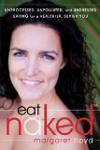 Continue Learning about Carbohydrates
Starches, sugars and fiber are the carbohydrates in food. Carbohydrates are a molecule that plants make during photosynthesis, combining carbon, hydrogen and oxygen. They are very important in your body's metabolism because they a...
re generally the part of food that is digested most quickly. Carbohydrates can give you quick energy, and cause a rise in blood sugar levels. Diabetics, in particular, need to pay attention to the carbohydrates they eat to help manage their blood sugar. Some carbohydrates, those found in whole grains and leafy vegetables, for example have a much slower impact on blood sugar than carbohydrates in fruits or candy. It's easy to consume a lot of carbohydrates, as foods like breads, pasta, cake, cookies and potatoes are loaded with them. Nutrition experts suggest that you should only get 45 to 65 percent of your daily nutrition from carbohydrates.
More