Fructooligosaccharides (FOSs) are another fiber component found in many vegetables and consist of short chains of fructose molecules. The term "oligosaccharide" refers to a short chain of sugar molecules ("oligo" means "few"; "saccharide" means "sugar").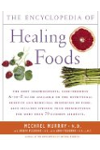 More About this Book
Encyclopedia of Healing Foods
From the bestselling authors of The Encyclopedia of Natural Medicine, the most comprehensive and practical guide available to the nutritional benefits and medicinal properties of virtually everything...
Continue Learning about Carbohydrates
Starches, sugars and fiber are the carbohydrates in food. Carbohydrates are a molecule that plants make during photosynthesis, combining carbon, hydrogen and oxygen. They are very important in your body's metabolism because they a...
re generally the part of food that is digested most quickly. Carbohydrates can give you quick energy, and cause a rise in blood sugar levels. Diabetics, in particular, need to pay attention to the carbohydrates they eat to help manage their blood sugar. Some carbohydrates, those found in whole grains and leafy vegetables, for example have a much slower impact on blood sugar than carbohydrates in fruits or candy. It's easy to consume a lot of carbohydrates, as foods like breads, pasta, cake, cookies and potatoes are loaded with them. Nutrition experts suggest that you should only get 45 to 65 percent of your daily nutrition from carbohydrates.
More