Consuming excessive sugar is unhealthy because sugar is directly related to obesity, diabetes and other serious health conditions. In this video, I will explain why it's important to remove excess sugar from your diet.
Excessive sugar is not your friend if you're trying to lose weight or maintain a healthy weight.

High amounts of sucrose (another name for regular sugar) can cause inflammation, which is an overly revved up response of the immune-fighting system. Besides causing sudden spikes in blood sugar, foods with high sugar content have high calorie content, and if not burned off or used as fuel, those calories will be stored as fat.

You can cut down on sugar, or reduce the effect by using alternative sweeteners -- although much is still unknown about them.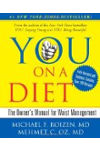 Continue Learning about Carbohydrates