Easily digestible foods containing high levels of simple sugars cause a rapid spike in circulating blood sugar. This signals the pancreas to release insulin in order to absorb the glucose. This works well unless the pancreas overshoots insulin secretion, which it commonly does, providing too much transportation of the glucose out of the blood. This causes the blood glucose to fall rapidly and leaves you feeling tired, cranky, shaky, and sometimes lightheaded. This precipitous drop spurs a carb crave three to four hours after a high-carb meal and sends you straight to the refrigerator for more carbs that are high on the Glycemic Index (a measure of the effect of carbohydrates on blood glucose levels and insulin production). Usually, high-index foods also contain a lot of fat and calories, which can set you up for a cycle of overindulging.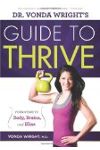 Continue Learning about Carbohydrates
Starches, sugars and fiber are the carbohydrates in food. Carbohydrates are a molecule that plants make during photosynthesis, combining carbon, hydrogen and oxygen. They are very important in your body's metabolism because they a...
re generally the part of food that is digested most quickly. Carbohydrates can give you quick energy, and cause a rise in blood sugar levels. Diabetics, in particular, need to pay attention to the carbohydrates they eat to help manage their blood sugar. Some carbohydrates, those found in whole grains and leafy vegetables, for example have a much slower impact on blood sugar than carbohydrates in fruits or candy. It's easy to consume a lot of carbohydrates, as foods like breads, pasta, cake, cookies and potatoes are loaded with them. Nutrition experts suggest that you should only get 45 to 65 percent of your daily nutrition from carbohydrates.
More