According to the CDC/NCHS National Health and Nutrition Examination Survey from 2005-2010, men consume about 335 calories from added sugars (~21 teaspoons) compared to women who consume about 239 calories from added sugars (~ 15 teaspoons) per day.

About 13% of total calories consumed throughout the day came from added sugars. Recent guidelines from the World Health Organization suggest limiting consumption of sugars to less than 5% of total calories in order to reduce public health problems. For the average American diet of 2000 calories, that's about 100 calories of added sugar (~6 teaspoons) per day.

The average American consumes more than 47 teaspoons of sugar each day (this shocking number was revealed by researchers at Colorado State University); that's about 189 grams a day. About 200 years ago, daily consumption of sugar was under 15 grams -- research has shown that before the Industrial Revolution, that's about how much the average person ate. You didn't see much belly fat back then. You also didn't see a population severely overwhelmed by obesity; compare that to now, where two-thirds of our population is overweight and sick and facing crippling medical bills due to the consequences of poor health habits.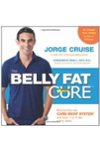 Continue Learning about Carbohydrates
Starches, sugars and fiber are the carbohydrates in food. Carbohydrates are a molecule that plants make during photosynthesis, combining carbon, hydrogen and oxygen. They are very important in your body's metabolism because they a...
re generally the part of food that is digested most quickly. Carbohydrates can give you quick energy, and cause a rise in blood sugar levels. Diabetics, in particular, need to pay attention to the carbohydrates they eat to help manage their blood sugar. Some carbohydrates, those found in whole grains and leafy vegetables, for example have a much slower impact on blood sugar than carbohydrates in fruits or candy. It's easy to consume a lot of carbohydrates, as foods like breads, pasta, cake, cookies and potatoes are loaded with them. Nutrition experts suggest that you should only get 45 to 65 percent of your daily nutrition from carbohydrates.
More