There are many healthy ways to make potatoes that don't involve deep-frying and all that extra fat; baking and roasting are tasty methods. Watch nutritionist Heidi Skolnik describe potato preparation techniques that pack more nutrients and less fat.
You can safeguard the nutrients in your mashed potatoes by boiling them whole. Cubing your potatoes first will slash their potassium content by as much as 50%.

Boiling them whole does take a bit longer. But the payoff is that you get not only more potassium but more of other important minerals like magnesium, manganese, phosphorus, iron and zinc. (Roasting, baking or microwaving whole potatoes also preserves more potassium, by the way.)

Potassium helps your body regulate blood pressure and heart rate, as well as nerve and muscle function. Food is your best source of potassium.
An across-the-board recommendation: Eat the skin of your potato -- it contains most of the fiber. If you make fries, cut them into wedges with the skin on. If you make mashed potatoes, don't peel them first. And don't leave the skin of your baked potato on your plate -- it can help fill you up, and it's delicious, especially when it's been baked to a crisp.

Baked potato: You can top your potato with one pat of butter (45 calories), but hold the bacon bits and melted cheese. Healthy alternatives include 2 tablespoons low-fat sour cream, ¼ cup low-fat cottage cheese, salsa, mustard, or even hummus (my personal favorite is black-bean hummus).

Mashed potatoes: Swap the butter, whole milk, cream, cheese, and regular sour cream for low-fat or nonfat milk and nonfat sour cream. Top your serving with a sprinkle of Parmesan. Or make smashed potatoes, using tiny red new potatoes: Boil the potatoes, leaving the skin on for the fiber. Smash them with mustard or add a little olive oil and top with Parmesan.

French fries: I know fast-food fries are tasty, but baked fries are, too. Coat a baking pan with cooking spray. Slice a whole potato into thin strips, place the strips on the pan, spritz with 1 tablespoon of olive oil and rosemary, toss to coat. Bake at 450 degrees for about 45 minutes, turning at least once for even browning.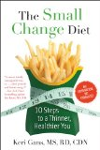 When it comes to potatoes, some of the richest nutrition is found just beneath the skin. Increase the nutritional value of your potato dish by using the whole potato -- skin and all.
There are plenty of healthy ways to enjoy potatoes. Try the following:
Make a potato mash with low-sodium chicken broth and low-fat milk instead of cream and butter.
Roast red- and purple-skin potatoes in olive oil with garlic cloves and herbs.
Sautee potato slices with dark greens, such as kale, using heart-healthy oils such as olive oil.
There are many healthy ways to serve potatoes. Add cube-sized baked potatoes to salads, stews, and soups. Top baked potatoes with sautéed or steamed vegetables and low-fat melted cheese; yogurt sauce; a vegetable sauce; or low-fat cottage cheese and cubed fruit or fresh vegetables. Create healthy air fries by either baking potato wedges after brushing them lightly with olive oil, or grilling them and eating with a healthy dip.

Continue Learning about Carbohydrates
Starches, sugars and fiber are the carbohydrates in food. Carbohydrates are a molecule that plants make during photosynthesis, combining carbon, hydrogen and oxygen. They are very important in your body's metabolism because they a...
re generally the part of food that is digested most quickly. Carbohydrates can give you quick energy, and cause a rise in blood sugar levels. Diabetics, in particular, need to pay attention to the carbohydrates they eat to help manage their blood sugar. Some carbohydrates, those found in whole grains and leafy vegetables, for example have a much slower impact on blood sugar than carbohydrates in fruits or candy. It's easy to consume a lot of carbohydrates, as foods like breads, pasta, cake, cookies and potatoes are loaded with them. Nutrition experts suggest that you should only get 45 to 65 percent of your daily nutrition from carbohydrates.
More