There are many health risks related to consuming too much fructose in your daily diet. Some of the health risks involved in a high fructose diet are Diabetes, Insulin Resistance, Obesity, Metabolic Syndrome, and Heart Disease to name a few.

In general, making sure your diet includes a low intake of fructose (under 25 grams of fructose per day), and consuming most of your fructose from fruits and not processed packaged foods.

Fructose is metabolized by the liver. The liver has to work at 100% when you consume fructose as opposed to Glucose, where the liver has to work at 20%. Chronic intake or excessive intake of fructose over the course of your life has been shown to cause liver damage leading to liver cirrhosis or Non-Alcoholic Fatty Liver Disease (NAFLD).
Research is showing that the risks of fructose outweigh its benefits. For instance, a groundbreaking University of California -- Davis study tracked overweight and obese people who took in 25 percent of their daily calories from either a fructose- or a glucose-sweetened drink. Ten weeks later, both groups gained an average of 3½ pounds, but only the fructose group was hit with a host of diabetes-promoting side effects, such as an increase in insulin resistance, levels of artery-clogging low-density lipoprotein (LDL) cholesterol, and dangerous intra-abdominal fat (whereas glucose consumers gained the less risky subcutaneous fat). Ideally, the study would have pitted fructose against the two most common sweeteners -- table sugar and high fructose corn syrup -- but still, the results don't bode well for this sweetener and your health.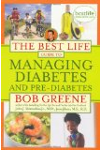 Continue Learning about Carbohydrates