Complex carbohydrates are made of a chains of simple sugars. Because it takes longer to digest them, complex carbohydrates raise the sugar less rapidly. They actually help provide energy for our body's energy demands. Because they take a longer time to digest, you feel fuller for a longer period of time.
Complex carbohydrates will help you feel fuller for longer because they are absorbed slower in the blood stream. This is helpful with satiety levels, so you are not hungry as quickly as you may be if you chose simple carbohydrates. Simple carbohydrates are sugar, syrup, honey, jelly, sweetened beverages, and sports or energy drinks. Complex carbohydrates include whole grain breads, cereals, and grains, beans, and fruits. Calories from complex carbs versus simple carbs are equivalent but the slower absorption of complex carbs is key to the managing your weight equation.
The body can only use simple sugars; this means complex sugars (complex carbohydrates) must be broken down into a usable form. This process requires more energy than is required when digesting a simple sugar. The energy needed to digest complex sugars is supplied by the calories consumed. Any process that requires using energy (burning calories) will help you achieve your weight loss goal. Thus, it's easy to see how eating complex carbohydrates can lead to less fat accumulation, even though they have the same number of calories as comparable quantities of simple sugars.

Some complex carbohydrates are so fibrous that they can't be assimilated by the body. Instead, they pass through the digestive tract without adding anything to the body -- including calories. Celery is an excellent example of a food that contains abundant fiber that can't be adequately assimilated. As a result, you can eat celery in quantity without gaining any weight. In fact, celery requires so many calories to break down that it leads to a net loss of calories. Many non-root stalk vegetables have similar properties, although usually to a lesser extent than celery.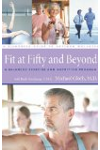 Continue Learning about Carbohydrates and Weight Loss