For whole foods like fruits and vegetables there are standard guidelines for carbohydrate content. A small apple, ½ cup orange juice, a 3 ounce potato, 1 slice bread, 1 cup low fat milk, ½ cup of peas, or 1/3 cup of beans are all equal to 15 grams of carbohydrate. Check with your Registered Dietitian for obtaining a meal plan and carb counting book that will have many food listed as a guide. If you are purchasing a food that has a nutrition facts label you can read the serving size and total carbohydrate written on the label to find out how much carbohydrate is in the product.
Counting the carbohydrate grams in your serving of boxed frozen pizza or from a can of chili is easy -- all you need to do is measure your portion and compare it to the serving on the nutrition facts panel. But how do you calculate the carbs in your Aunt Sofia's lasagna, or in the mushroom barley soup at your local lunch spot? You can guesstimate; the numbers below are bound to be somewhat imprecise, but they are better than nothing.
Lasagna, vegetable, meatless: piece of 7 × 12-inch lasagna, 45 grams of carbohydrate
Lo mein with shrimp: 1 cup, 35 grams of carbohydrate
Macaroni/pasta salad: ½ cup, 20 grams of carbohydrate
Pizza, thin crust, cheese only or cheese and vegetable(s) topping: 1 slice of 14-inch pie, 17 grams of carbohydrate (check pizza restaurants' Web sites for exact carbs and other nutrition information per slice and read food labels on frozen pizza brands for accurate nutrition information)
Stew, beef with vegetables and potatoes: 1 cup, 16 grams of carbohydrate
Sushi with fish and vegetables rolled in seaweed: 1 roll cut into 6 pieces, 43 grams of carbohydrate
Tuna casserole in white sauce: 1 cup, 25 grams of carbohydrate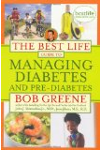 Continue Learning about Carbohydrates and Weight Loss

When it comes to losing weight, not all carbohydrates are created equal. Carbs have a tendency to increase appetite, which can make it hard to lose weight. But you don't have to eliminate them completely. Simply limiting your carb...
ohydrate intake can have a positive effect on weight loss. Also, make sure you're eating your carb-heavy foods earlier in the day so you have time to burn them off. And don't forget - be wary of low-carb diets. They can raise your cholesterol and cause unpleasant side effects like stomach upset, headaches and a decrease in mental alertness.
More