There are a few reasons why a high carb diet causes weight gain. One reason is insulin. When you eat carbs, your blood sugar rises. In response to the rise in blood sugar your body produces insulin. Insulin brings the blood sugar back to a normal level. Insulin has a purpose but it also stimulates the body to store fat and it targets the belly.
Too much of anything will create fat in the body - and carbs provide quick energy but when the body gets too much it send the rest to storage (ie fat). Unfortunately, our body doesn't call on that fat storage when we need energy again, it first gives us hunger signals so we end up taking in more despite having energy stores.
In a recently published study in the New England Journal of Medicine, the investigators reviewed the eating habits of 120, 877 US men and women who had participated in 3 separate trials over a period of 20 years. These participants were of normal weight when they entered a study. Each 4 year period, these persons gained on average 3.35 lb. 4-year weight change was most strongly associated with the intake of potato chips, potatoes, sugar-sweetened beverages, unprocessed red meats, and processed meats. Foods over this same period that were associated with weight loss were vegetables, whole grains , fruits, nuts, and yogurt. It is not a high-carb diet that makes you gain weight, it is what you eat and the portion that you serve yourself.
Simple carbohydrates such as refined white bread products and sugar without adequate fiber, protein and fat may cause a pattern of unstable blood sugar leading to increased hunger. An increase in hunger may cause more frequent eating, and higher calorie intake to produce weight gain.
High carbohydrate diets can lead to weight gain because "Carbs" are processed quickly by the body, especially lower fiber carbs (white bread, white rice, dried fruit) and need protein and fat to help slow down this process. When carbohydrates are eaten with a source of protein and fat they get used much more slowly and thus a person may get full faster, and stay full longer.
Eating a super high-carb diet increases NPY, a brain chemical that decreases metabolism and increases appetite, so you should ensure that less than 50 percent of your diet comes from carbohydrates. Make sure most of your carbs are complex, such as whole grains and vegetables.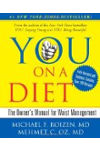 Continue Learning about Carbohydrates and Weight Loss