Although there are only 150 new cases of cancer for every million children each year, cancer is the second leading cause of childhood death. Leukemia (blood cancers), lymphomas (cancers in the blood and lymphatics) and central nervous system tumors (brain or spinal cord tumors) account for more than half of the new cases of cancer each year. Childhood cancer occurs more commonly in children with Down syndrome or other inherited conditions linked with increased cancer risks.
While childhood cancers are rare in children under five, there are a few that can strike. You should let your parental instincts rule. If something doesn't seem right, then get it checked out. Some of them include:
Acute lymphocytic leukemia (a blood cancer): Occurs mainly in one- to four-year-olds. Signs will be excess fatigue, irritability, pale complexion, and the tendency to bruise more easily than normal toddlers.
Retinoblastoma (an eye cancer): Kids with retinoblastoma have no red reflex in the affected eye (the red you see in flash photos). The child with retinoblastoma may have one red pupil, but the affected side will look white. That's called leukocoria.
Neuroblastoma (a nerve tissue cancer): Here a child may develop a new, wobbly gait (after walking well previously), or eyes that seem occasionally to really scramble.
If your child shows a combination of these signs, take him in to his pediatrician ASAP.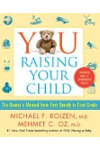 Continue Learning about Cancer