Cancer is not a death sentence. In fact, there are no cancers that have a 100-percent mortality rate. Yes, some cancers (like pancreatic cancer) have lower survival rates, but many cancers have extremely successful treatment rates. Even better, many are even preventable. In some instances (like prostate cancer, which is more prevalent as you get older), it's even possible to coexist with cancer without it killing you-or you killing it.

The bottom line: Cancer doesn't always kill. But you can give yourself a big advantage with smart prevention strategies and early detection.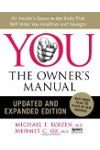 Continue Learning about Cancer

There are 100 different types of cancer that can grow in your cervix, breasts, lung, colon, ovaries, prostate and the skin, among other places.