Cancer survivors are helping us all beat cancer, because new research on what they did to fight their cancer is helping create breakthroughs. In this video, oncology researcher Kelly Turner, PhD, explains the value of studying cancer survivors.
Cancer survivors provide hope and inspiration to others, which is crucial in the fight to beat cancer.
Scientifically, some of the most exciting cancer therapies are coming straight from veterans. No, not old soldiers-although some do have military backgrounds. I'm talking about people who have fought, beat, and survived cancer. Oncologists are studying these people to find out just exactly how their bodies overcame cancer. They're studying these survivors to find, identify, and replicate the mechanisms that helped each kill cancer cells.
Famous examples are everywhere.
Take former New York Yankees manager Joe Torre. Diagnosed with prostate cancer and fueled by the fear of not being able to see his daughter grow, Torre decided he wasn't going to be angry about his health. So he became vigilant about treating the cancer. "I'm not saying that there won't be a time when I'll want to sell my soul for a base hit with the bases loaded," he recently said. "But for the most part, you try to put baseball in perspective with life, and you realize it's just a game."
What cancer patients like Torre realize is that they're not necessarily scared of death, but they're scared of missing life. To that end, Torre learned that you shouldn't be afraid to learn the truth-that by facing the realities of a diagnosis, you can know how to fight it. Having the drive to overcome obstacles goes a long way to overwhelming a tough opponent like cancer. Torre, who's free of his cancer, has made many lifestyle changes in response to it. While he's decreased his intake of red meat and enjoys a soy shake every fifth inning, his outlook about taking control of his health is something that hasn't changed.
I think it helps to see winners like Joe Torre, Suzanne Somers, who battled breast cancer, and Lance Armstrong, who beat testicular cancer that spread to his brain-because it shows the power of perseverance and the human spirit.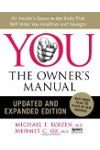 Continue Learning about Cancer Survivorship