Essential Cancer Screenings for You and Your Family
Find out how you can take a proactive approach against cancer.
1 / 7
Cancer is to blame for nearly one out of every four deaths, according to the American Cancer Society (ACS). If caught late, the prognosis for many types of cancer is less than ideal. But if caught early, through preventive screenings, the chances of beating the "Big C" can be much higher. Screening tests can help detect cancer before it spreads, which can mean less invasive treatments and a greater likelihood of success. Find out which screening tests may be right for you, according to ACS guidelines.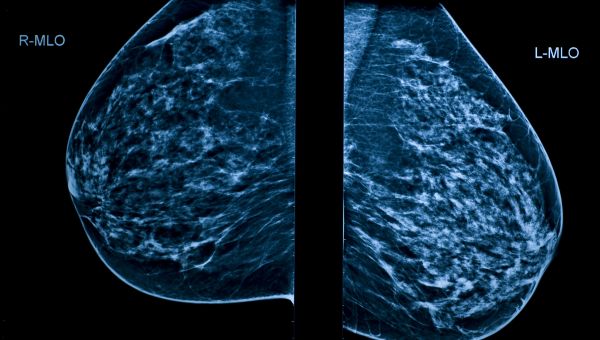 2 / 7

Breast Cancer Screening

"Our best data indicates that screening on a regular basis decreases a woman's risk of death by 15 percent in her 40s to about 30 percent as she gets older," says Otis Brawley, MD, chief medical officer for ACS. "But mammography has its limitations. It will find some lesions that turn out not to be cancer. It will find a few cancers that don't need to be treated. It will also miss some cancers."

ACS Screening Guidelines:

Mammogram: yearly for women starting at age 45
Clinical Breast Exam: Though the American College of Obstetricians and Gynecologists (ACOG) recommends a clinical breast exam, the ACS no longer does. Instead, they recommend you become familiar with the feel of your own breasts, so you're able to recognize changes.
Women at high risk should speak with their doctor about earlier screenings. 3 / 7

Cervical Cancer Screening

"Cervical cancer screening saves a lot of lives," says Brawley. In fact, it's one of the only screening tests where the ACS doesn't recommend people weigh the risks and benefits. This particular type of cancer is highly curable when treated early, and screening is very accurate at detecting cell irregularities.

ACS Screening Guidelines:

Who should be screened: Women between the ages of 21 and 65
Women 21-29: Pap test every three years
Women 30-65: HPV test and Pap test (combined) every five years, or Pap test (by itself) every three years
Women 65+: Talk to your doctor; you may not need to be screened. 4 / 7

Colon Cancer Screening

"We have really good data to show that screening for colon cancer can decrease the number of deaths by 20 to 35 percent," says Brawley. That's because screening can find precancerous polyps before they turn into cancer. They can also detect cancer early, when treatment is most effective.

ACS Screening Guidelines:

Who should be screened: Men and women 45 years and older, although high-risk individuals may need to be screened earlier and more often.

FOBT/FIT: once a year (or)
Stool DNA test: every three years (or)
Flexible sigmoidoscopy: every five years (or)
Colonoscopy: every 10 years, or CT ("virtual") colonoscopy every five 5 / 7

Prostate Cancer Screening

"We've got data to show that screening for prostate cancer is beneficial for certain people," says Brawley. "But the ACS recommends that men know the potential benefits and harms associated with prostate cancer screening before making the decision to get screened." Screening involves a prostate-specific antigen (PSA) blood test and/or a digital rectal exam (DRE).

The ACS suggests a man discuss screening at:

Age 50: If he's at average risk and is expected to live 10+ years
Age 45: If he's at high risk (African American, men with a first-degree relative diagnosed with cancer before 65)
Age 40: If he's had more than one first-degree relative diagnosed with cancer early in life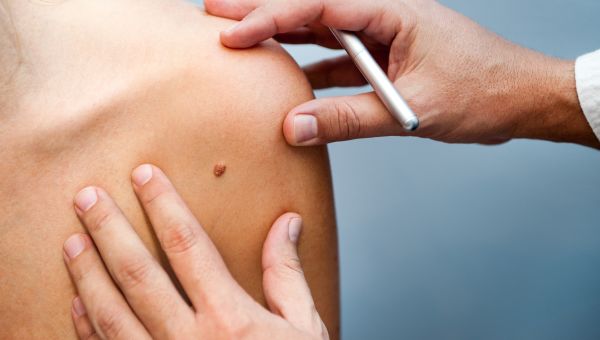 6 / 7

Skin Cancer Screening

"People who are at high risk for skin cancer can benefit from seeing a dermatologist or internist who's trained at doing a skin exam," says Brawley. According to the Skin Cancer Foundation, you should get a skin exam every year as part of your annual checkup, or with a dermatologist. The ACS also recommends familiarizing yourself with your own skin so you're able to recognize changes, and many doctors suggested doing a skin self-exam once a month, preferably after a bath or shower. Know all your moles, blemishes and birthmarks. If any grow or change color, or any new ones appear, be sure to show them to your doctor. 7 / 7

Reduce Your Cancer Risk

"We don't have data to show that changing from a bad lifestyle to a good lifestyle prevents cancer," says Brawley. "But we do have data that suggests people who have a lifestyle low in meat and high in exercise have a lower lifetime risk of cancer." Some other possible ways to lower your risk of cancer are limiting alcohol consumption, not smoking, staying at a healthy weight and having regular check-ups, which may include exams for cancers of the thyroid, lymph nodes, testes and ovaries. Always keep your doctor up to date if you experience new or unusual symptoms that could signify cancer. Early diagnosis of cancer can make a big difference in treatment success.

This content was updated June 19, 2018.