The immune system protects the body from outside invasion by locating and destroying potentially harmful bacteria and viruses. It does so through the workings of certain cells and signaling processes in the immune system that identify and destroy potentially hazardous toxins and invading organisms.

Some of these cells are called "proofreader genes," and they exist in every cell except red blood cells. Proofreader genes protect the body against insurrection from within by rooting out cells that have become abnormal or malignant. They do this by scanning the rest of your genes and destroying cells that contain an error or a change in your deoxyribonucleic acid (DNA). In this way, the immune system helps keep bad collections of cells (an initial "tumor") from growing into a clinical cancer. (A clinical cancer is one that has become apparent in some way -- for example, by causing symptoms or as the result of physical examination or laboratory test.)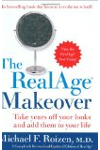 In addition to the work of antioxidants, substances that fight cancer-inducing free radicals, you get protection from cancer from your immune system.

In the ideal situation, your immune system would be able to hunt down and kill all cells it doesn't recognize (mutated cells, with can become cancerous). Typically, your cells do that with a gene that's inside every cell in your body except red blood cells. That gene is called the proofreader gene-it reads all the other genes that may have the typos (that gene is technically called the P53 proofreader gene, if you're ever trying out for Jeopardy!).

Cancer cells, however, are smart and diabolical. Some have evolved ways to turn the P53 gene off. Effectively, they cut the telephone lines so that healthy cells can't call your immune system cops when cancer cells are breaking down the door.

While the proofreader gene should stimulate the immune response to kill the weird cells, it doesn't work with people with certain types of cancer cells-giving cancer a clear path to grow, develop, and damage your body.

What can you do to help your proofreader genes? Get enough vitamin D. The P53 gene requires vitamin D to function adequately, so one step in preventing cancer is to get adequate amounts of D.

An interesting side note with potentially huge implications: When researchers found a way to turn the P53 proofreader genes back on in rats with widespread metastatic cancer (cancer at an advanced stage), the cancer everywhere was killed.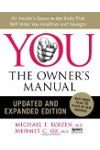 Our immune system works around the clock, year in and year out to protect us from infection and from cancer. The body has three kinds of blood cells. Red cells carry oxygen. Platelets make the blood clot when it is supposed to. White blood cells fight infection and inhibit cancer. The immune system is made of the white blood cells (especially lymphocytes) and organs rich in white blood cells, including lymph nodes, the spleen, and the thymus.
Lymphocytes in our bloodstream and in our tissues fight cancer in three ways:
Some lymphocytes directly seek out, attack, and kill cancer cells and cells trying to turn into cancer cells.
Other lymphocytes secrete chemicals into the bloodstream that inhibit cancer cells. Examples of these chemicals include interferons and interleukins.
Still other lymphocytes make chemicals called antibodies, which attach to cancer cells and lead to the death of these cancer cell.
There is an excellent discussion of cancer and the immune system on the American Cancer Society website, http://bit.ly/1hLGXzu.
The contents of this website are for informational purposes only and are not intended to be a substitute for professional medical advice, diagnosis, or treatment. Nor does the contents of this website constitute the establishment of a physician patient or therapeutic relationship. Always seek the advice of your physician or other qualified health provider with any questions you may have regarding a medical condition.
Cancer cells reside in all of us, and our immune systems work to attack them; natural killer (NK) cells do that via a process called apoptosis. Watch oncology researcher Kelly Turner, PhD, explain how our immune systems protect us from cancer.
Continue Learning about Cancer Prevention