This Discovery Health video offers tips on staying healthy and reducing your risks for developing breast cancer.

You can reduce your risk of cancer by not smoking, protecting yourself when you're in the sun, eating a healthy diet, decreasing your alcohol intake, exercising, and knowing your family medical history. (This answer provided for NATA by the Southern Connecticut State University Athletic Training Education Program)
While a wide-open frontier of medicine is finding cures for cancers, my job in the meantime is to avoid getting them in the first place. Of course, genetics plays a large role, but that doesn't mean that you're simply a card in a game of cancerous blackjack. Luck doesn't determine everything; in fact, I'd argue that you have enough control to make sure it doesn't.

The main thing you can do to decrease your chances of cancer is reduce the repetitive injury to your normal cells—so that there's less chance that p53 will make a mistake and allow cancer to kill off a weakened but necessary cell, and then grow and spread. How do you do that? By being aware and taking steps to protect yourself against toxins, infections, mitochondrial damage from oxygen free radicals, and genetic defects.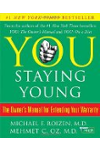 Continue Learning about Cancer Prevention