Cruciferous vegetables like broccoli, Brussels sprouts, cabbage, and cauliflower have a chemical in them that prevents cancer. It's unclear whether they decrease cancer rates by turning on your immune system, having a cancer-fighting agent, or just attacking the cancer or the need for cancer cells to have specialized nutrients. But it might be linked to two compounds found in these vegetables (for you pre-meds or ER junkies, they're indole-3 carbinol and sulforaphane).

Whatever the mechanism, studies of patients with bladder cancer and gut cancers make it likely that those eating seven or more non-fried servings (fistfuls) of cruciferous vegetables a week can prevent the growth of cancer by 50 percent.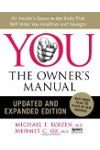 Green vegetables such as kale, cabbage, collards, and broccoli, plus some non-green vegetables such as cauliflower and turnips, are called cruciferous vegetables. Observations in cell culture and animal studies have been confirmed by human epidemiological studies that study the connections between cruciferous vegetable intake and cancer incidence. As cruciferous vegetable intake increases, breast, lung, prostate, and colorectal cancers decrease accordingly. Similar associations linking total vegetable intake to lower cancer incidence is noted, but cruciferous vegetables are far more potent and have a more profound association in the scientific literature.
Cruciferous vegetables are twice as powerful as other plant foods. In population studies, a 20% increase in plant food intake generally corresponds to a 20% decrease in cancer rates, but a 20% increase in cruciferous vegetable intake corresponds to a 40% decrease in cancer rates.
Twenty-eight servings of vegetables per week decreased prostate cancer risk by 33%, but just three servings of cruciferous vegetables per week decreased prostate cancer risk by 41%.
One or more servings of cabbage per week reduces the occurrence of pancreatic cancer by 38%.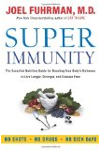 Cruciferous vegetables contain nitrogen compounds called indols which appear to be effective in protecting against certain forms of cancer. Studies show these are particularly important in protecting against cancers of the stomach and small intestines. Other anti-cancer compounds found in these vegetables seem to stimulate anti-cancer enzymes. Additionally antioxidant nutrients like carotenoids and vitamin C help sweep up cancer promoting unstable oxygen molecules known as free radicals.
Continue Learning about Cancer Prevention