Physical activity gets the blood flowing and absolutely helps decrease your risk of cancer. In this video, Dr. Robin Miller explains how much exercise you should be getting every day.
The science has weighed in on the effect of exercise on cancer. Women who moderately exercised 1.5 hours per week had a 50 percent reduction in cancer risk. There are lower rates of colon cancer in individuals who exercise regularly.

Researchers examining 74,000 women enrolled in the Women's Health Initiative study recently found that exercise reduced the risk of breast cancer regardless of age. Women who exercise regularly have lower rates of breast cancer.

Michelle Holmes, M.D., Ph.D. assistant professor at Harvard Medical School, reported a study in the Journal of the American Medical Association on the benefits of exercise on breast cancer. Walking three hours a week at an average pace of 2 to 2.9 miles per hour cuts the risk of dying from breast cancer in half. Even a little exercise -- one to three hours a week -- cut the risk of breast cancer death by 20 percent.

These studies are very encouraging, not only for women with breast cancer but for everyone with or without cancer. We are continually being told by studies we must exercise to live a long and healthy life.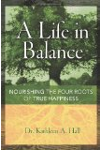 You don't have to work up a sweat to get cancer protection benefits of exercise. The more active people are on a daily basis, the lower their odds of dying from cancer, according to a large study of Japanese men and women. And it's true regardless of what people do -- whether it's butt-kicking runs on the treadmill or quiver-inducing strength workouts or leisurely rounds of golf and long walks with the dog. Any type of physical activity will do.
Ninety thousand breast and colon cancer cases are caused each year by those who don't get enough exercise, according to evidence presented at the American Institute for Cancer Research conference. Just 30 minutes of moderate physical activity each day can reduce the risk for cancer by 30%.
While cancer research has come a long way in helping identify ways in which people can prevent certain types of cancer, cancer researchers are still looking for new, effective cancer prevention strategies. Obesity, or being overweight has been shown to increase cancer risk. Cancer researchers at Penn Medicine are testing to see if women who are at higher-than-average risk of developing breast cancer during their lifetimes may be able to reduce their risk with exercise.
Research has already proven that female athletes have reduced estrogen levels as a result of exercise. There is also evidence that lower estrogen levels can reduce breast cancer risk over a woman's lifetime. The hypothesis of the study is that if estrogen levels can be reduced through exercise, the risk of a future breast cancer diagnosis may be lower as well.
Continue Learning about Cancer Prevention