Acrylamide is a chemical used primarily as a building block in making polyacrylamide and acrylamide copolymers. Polyacrylamide and acrylamide copolymers are used in many industrial processes, such as the production of paper, dyes, and plastics, and in the treatment of drinking water and wastewater, including sewage. They are also found in consumer products, such as caulking, food packaging, and some adhesives. Trace amounts of acrylamide generally remain in these products.
This answer is based on source information from the National Cancer Institute.
The baking of grains and potatoes causes browning of the food and the formation of a hard crust, which is rich in acrylamides. There has been worldwide alarm in the scientific community after researchers found that many of the processed foods we eat contain these cancer-causing compounds. Acrylamides form in foods that are browned by being fried, baked, roasted, grilled, or barbecued, but not in those that are steamed, boiled, or sautéed in water. Water-based cooking prevents the browning or burning that forms these harmful compounds. Frying and overcooking lead to the highest levels of acrylamides, the highest of which are found in processed cheeses, fast food meats, fried chips such as potato chips, French fries, and sugar-coated breakfast cereals.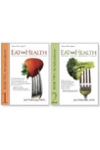 Acrylamide occurs naturally when you cook any starch, especially at high temperatures. Acrylamide has always been known to exist in industrial waste, but it was only discovered in fried and baked foods 10 years ago.
This content originally appeared on
doctoroz.com
Acrylamide is a toxic chemical found in starchy foods, like french fries and potato chips, which forms during the cooking process. Watch as pediatrician Alan Greene, MD, explains how acrylamide forms, why it's dangerous and its link to cancer.
Continue Learning about Cancer Causes & Risk Factors