ARB stands for angiotensin-receptor blocker, a class of medications that is used to control high blood pressure, treat heart failure, and prevent kidney disease in people with diabetes or high blood pressure. ARBs are often prescribed when an ACE inhibitor isn't effective, or the side effects are intolerable. The generic name for Cozaar is losartan; the generic names for ARBs end in Ðsartan: candesartan (Atacand), eprosartan (Teveten), irbesartan (Avapro), and so on.

The news reports about ARBs and cancer were based on a meta-analysis published in 2010 in The Lancet Oncology. A meta-analysis is a type of study that pools the results of previously published studies in order to arrive at an overall conclusion. The result that made headlines came from randomized trials of telmisartan, which is sold as Micardis in this country. In trials that enrolled a total of about 30,000 people, those who were assigned to take telmisartan were more likely to have developed cancer (7.2% of the telmisartan takers vs. 6.0% of those in the control groups) and lung cancer especially.

Does this mean that all ARBs cause cancer? Or is telmisartan the only ARB that does? Or is the risk limited to a slightly increased rate of lung cancer? No one really knows at this point. The fact is that this study is a backward look at data originally collected by researchers who were not focusing on the risk of cancer from these drugs. In fact, most of the trials were probably too short to detect an increased risk of cancer.

The results shouldn't stop people from taking their ARBs because they might cause cancer. Not taking your medications for high blood pressure or heart failure might be much more dangerous for you than a small increase in the risk of cancer—even if that risk proves to be real. Studies like this do show that more research is needed to determine the long-term consequences of many drugs, including ARBs, and the FDA is conducting a review of ARBs because of this meta-analysis.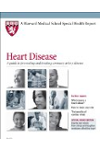 Continue Learning about Cancer Causes & Risk Factors