You can reduce your risk of cancer by following these recommendations for cancer prevention, based on the latest research and international consensus guidelines:
Fitness and weight: Maintain a healthy weight without being underweight.
Sitting is the new smoking: Avoid a sedentary lifestyle and maintain physical activity for 30 minutes a day.
Avoid soda: Limit drinking sugary beverages and limit eating energy dense foods.
Plant based diet: Enjoy a well-balanced healthy diet, with a variety of whole grains, legumes (such as beans), fruits and vegetables.
Red meat: Avoid processed meats and limit the consumption of red meats such as beef, pork, and lamb.
Alcohol: Alcoholic drinks should be limited to two drinks for men a day and one a day for women.
Salt and sodium - Limit the consumption of salty foods and foods processed with sodium.
Supplements: Do not use supplements to protect against cancer and avoid trend diets.
Breast feeding: Mothers should breastfeed exclusively for up to six months and then add other liquids and foods.
Cancer survivors: Cancer survivors should enroll in a survivorship program to prevent cancer recurrence and the development of new cancers.
Preventative care: Stay up to date with your primary care provider for overall health, including a risk assessment for cancer, and regular screenings for cancer when indicated.
Smoking: Try to avoid being exposed to tobacco smoke. If you are a smoker, enroll in a program to quit smoking.
You can tailor a personalized program with your healthcare providers to lower your individual risk for cancer and increase early detection to improve outcomes. When people are empowered with knowledge about healthy living, they achieve meaningful longevity, prevent illness, and, when they need treatment, they are better prepared to fight their disease.
Cancer is a term used for diseases where some cells reproduce and grow abnormally (malignant changes) and have the ability to spread to other parts of the body. By staying as healthy as possible, you will help to lower your risk for developing cancer and many other chronic diseases. To stay healthy you should:
Eat healthy. Eat a well-balanced meal full of fresh fruit and vegetables and low in fat and avoid processed foods.
Stay active. Make time for some form of physical activity in your day. You should do at least 30 minutes of exercise most days of the week.
Limit alcohol. Limit the amount of alcohol you consume.
Do not smoke.
The short answer is:
Eat a healthy diet (fruits and vegetables)
Exercise 150 minutes per week, and keep your weight normal
Quit smoking or don't start
Avoid sunburns and suntans
Get your screening tests on the schedule your doctor recommends, including Pap testing and mammograms for women, colonoscopy for men and women over the age of 50, CT scans for cigarette smokers, and an occasional skin examination by your doctor.
For more information on screening, I recommend http://www.cancer.net/all-about-cancer/risk-factors-and-prevention/cancer-screening.
The contents of this website are for informational purposes only and are not intended to be a substitute for professional medical advice, diagnosis, or treatment. Nor does the contents of this website constitute the establishment of a physician patient or therapeutic relationship. Always seek the advice of your physician or other qualified health provider with any questions you may have regarding a medical condition.
As we age, we are also at a greater risk of certain cancers (endometrial or colon, for example). In the early 1980s, research seemed to indicate that a low-fat diet was beneficial in reducing the risk of some cancers, particularly breast cancer, but further research has failed to confirm that total fat intake is a risk factor for cancer. However, new research indicates that certain types of fat may increase our risk of certain kinds of cancer. For example, the Nurses' Health Study found that women who consumed large amounts of trans fats had higher rates of non-Hodgkin's lymphoma, and women whose diets were high in saturated fat had an increased risk of endometrial cancer. Such research suggests that avoiding foods that contain trans fats and limiting our intake of saturated fats is good not only for preventing cardiovascular disease but also possibly for reducing our chances of developing some types of cancer.Maintaining a healthy body weight also appears to be protective against some kinds of cancer: women who are overweight have a greater chance of developing colon, kidney, endometrial, and breast cancers.
Evidence suggests that foods (such as fruits and vegetables) containing antioxidants have a cancer-protective as well as a heart-protective effect. These same foods also tend to contain fiber, which can help prevent colon cancer and type 2 diabetes and ease constipation. Research also shows that drinking alcohol increases women's risk of breast cancer.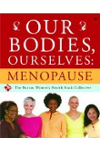 More About this Book
Our Bodies, Ourselves: Menopause
FROM THE EDITORS OF THE CLASSIC "BIBLE OF WOMEN'S HEALTH," A TRUSTWORTHY, UP-TO-DATE GUIDE TO HELP EVERY WOMAN NAVIGATE THE MENOPAUSE TRANSITION For decades, millions of women have relied on Our...
To reduce your risk of cancer, it's important to:
Reduce free-radical formation in your body
Limit your exposure to dietary and environmental sources of free radicals (especially cigarette smoke)
Increase your intake of foods rich in antioxidants
It is also important to support the immune system. Cells of the immune system circulate throughout the body not only to protect us against invading organisms, but also to seek out and destroy cells. Impaired immune function greatly increases the risk of cancer.
Cancer is definitely a multifactorial disease in that a myriad of genetic, lifestyle, psychological, environmental, and dietary factors have been shown to either increase or decrease the risk of cancer. Obviously, the goal in prevention is simply to reduce the controllable factors that are linked to causing cancer (e.g., we can quit smoking, but we can't change our DNA or biological parents), while at the same time increasing the dietary factors that prevent cancer. Keep in mind that even the American Cancer Society acknowledges that roughly 85 percent of all cancers are related to diet, lifestyle, and environmental factors.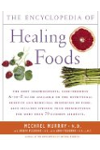 More About this Book
Encyclopedia of Healing Foods
From the bestselling authors of The Encyclopedia of Natural Medicine, the most comprehensive and practical guide available to the nutritional benefits and medicinal properties of virtually everything...
To reduce your risk of developing cancer, take these steps to try to find balance and live a healthy lifestyle:
Know your medical history. This includes an understanding about your family history, including any diseases found in family members.
Work with your doctor to develop a health care plan with recommendations for diet and exercise.
Develop a schedule for screening exams and regular screening and check-ups with your health care team.
Here's the lowdown on lowering your cancer risk:
Find out your risk of developing five of the most important diseases in the U.S., and get personalized tips for preventing them. Your Disease Risk is a Web site of the Siteman Cancer Center at Barnes-Jewish Hospital and Washington University School of Medicine.
Quit smoking (and don't expose yourself to any tobacco smoke).
Do more physical activity.
Lose weight if overweight (Follow Dr. Mehmet Oz's Ultimate Diet).
Have periodic cancer-screening tests as recommended by your doctor.
Protect yourself from long ultraviolet light exposure, and use sunscreen (SPF of 15 or higher) if you are planning to be in direct sun, especially sun reflected by sand, water, snow, or ice.
Eat no more than 30% of daily calories from fat, and choose foods that contain unsaturated fat instead of saturated or trans fats.
Eat foods and high in fiber, such as whole grains.
Ask family members to share their cancer history.
Consider genetic testing for known familial cancer genes.
Ask your doctor if there are any preventive medicines you can take if you are at high risk for certain types of breast, prostate, or colon cancer.
Take a daily vitamin D supplement, especially if you spend a long time indoors or measure deficient on blood tests.
Practice safe sex, and use condoms consistently and correctly.
Do not share instruments (intravenous needles, toothbrushes) that can expose you to infected blood.
This content originally appeared on doctoroz.com.
According to the American Institute for Cancer Research and the World Cancer Research Fund, weight management, exercise, and proper nutrition are keys to reducing your risk of cancer. And the earlier in life you adopt these practices, the better. Research also proves that exercise can help you cope with cancer treatment as well.
In addition, high levels of physical activity reduce cancer mortality rates by 38%. In a nine-year study, 7,735 high-fit middle-aged men enjoyed a lower risk of death from cancer than men who weren't fit. The fitness levels were measured by resting heart rate.
Continue Learning about Cancer Causes & Risk Factors