Cancer is all about subtle mutations in your genes that are busy reproducing cells for the day's activities. This spectacular machinery, complete with accelerators for when you need more cells and inhibitors for when you need to slow down, occasionally loses a piece of a gene. Most are unimportant and no one notices. Then something in your normal functioning cell creates a genetic mutation that your immune system doesn't recognize and isn't able to react to. And that could lead to trouble.

This mutation process isn't something that happens in isolation every once in a while. It happens all the time. Every person has something like 70 million cell duplications a day (that's approximately the population of California, Texas, and Florida combined).

What happens during cell duplication? A strand of DNA has four letters in its coding-A, G, C, T. When the cell duplicates, there's a certain number of duplications that have typographical errors in their coding, meaning that the cell doesn't recognize the code so it doesn't know what function it's supposed to perform. Think of it as if you're typing a 100-page word processing file; you're bound to make some mistakes when you're typing.

Unfortunately, your cells don't have a backspace button to erase their errors. So if a letter gets mixed up in the cell duplication (a T becomes a U for instance), it becomes an abnormal cell-a cell that your body doesn't recognize as normal (just as your spell-checker wouldn't know 'fucniton' when you meant to type 'function'). The majority of those typographical errors die-thanks to your immune system-but these errors also can lead to cancer.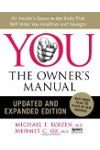 Continue Learning about Cancer Causes & Risk Factors