How can I reduce my calorie intake?
It is first important to know how many calories that you take in. Start by writing down everything you eat and drink for one week. I also recommend writing down why you are eating what you are, what time you are eating and where you are. Keeping a food journal will help you identify your own eating habits (good and not so good) and assist you in creating a plan for change. Often just seeing your intake written down will help you to reduce your intake.

You will need to create a lower calorie meal plan that includes breakfast, lunch, dinner and a few snacks using a variety of healthy, high quality foods (whole grains, fruits, vegetables, lean proteins, low-fat dairy, healthy fats). If you need help determining how many calories you need, a registered dietitian can help you. Most importantly, continue to keep your food journal. Writing down what you eat and drink helps to keep that calorie intake in check.
Monitoring what you eat and reducing your caloric intake may take a bit of effort, depending on the goal you've set. It's important to keep track of the calories in everything you eat and drink during the day. You need to keep a monitoring chart close by, because you probably eat at home, work, and in restaurants or fast food places. Some people use a handheld computer for this purpose. If you prefer, you can make several copies of your monitoring chart and keep them in your pocket, briefcase, or handbag. Just make sure that whatever you use is always within easy reach. You don't want to rely on your memory.

Keeping track of fast foods and desserts may be somewhat easier. If you set a goal of limiting fast food meals to one per week, you could use your monitoring chart to keep track of this behavior. Be sure to post the chart in a visible place, so you are reminded of your goal and your weekly progress. Similarly, if you are trying to decrease the number of desserts and sugary snacks in your diet, the monitoring chart or a calendar on the wall will work perfectly.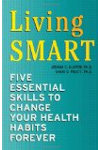 Continue Learning about Calories
Every time we talk about food it seems we also talk about calories. Calories, those numbers found on nutrition fact labels and what diets tell us to watch. Calories are really the measure of how much energy is available to our bod...
ies from what we eat. Every calorie is the same, whether it comes from legumes or lard. We burn calories from food when we perform any activity. When we eat more calories than we burn, then our bodies happily store the remaining calories as fat. Each pound of fat stores about 3,500 calories. How many calories you should have each day depends on many things, from your level of activity to your age and desired body weight.
More