If you have been told by your doctor that you need to take calcium supplements, I would recommend taking Calcium Citrate as it is more readily absorbed than Calcium Carbonate and is able to be taken on an empty stomach. The amount of calcium you need depends on your age and your current intake level. It is always best to try to get your nutrients from food first, and then supplements if necessary. Good food sources of calcium include dairy products, fortified foods (i.e. orange juice, cereals, soymilk), and green leafy vegetables. It is also a good idea to take Vitamin D and to limit your doses of calcium to 500mg at a time to increase absorption.
Viactiv soft chews contain 500 milligrams of calcium, plus vitamins D and K, and come in great flavors such as milk chocolate and caramel. Two a day provide 100 percent of your calcium needs. We like the Adora brand chocolate calcium supplements, too (500 milligrams calcium plus 400 milligrams vitamin D in each). If you get in four to five dairy or soy milk servings a day, you can skip a calcium supplement. If you consume three servings, take one 500-milligram calcium supplement that contains at least 400 milligrams of vitamin D. If you take in less than three servings, take two supplements, ideally at least an hour apart.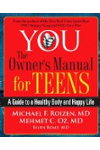 The two main forms of calcium in supplements are carbonate and citrate. Calcium carbonate, the most commonly available, is inexpensive and convenient. Both the carbonate and citrate forms are well-absorbed, but individuals with reduced levels of stomach acid can absorb calcium citrate more easily.

Your body absorbs calcium carbonate most efficiently when the supplement is taken with food. Calcium citrate is absorbed equally effectively when taken with or without food. Also, absorption of calcium is highest when not more than 500 milligrams is taken at one time.

Some people who take calcium supplements may experience gas, bloating, constipation, or a combination of these symptoms. These symptoms can often be avoided by taking smaller amounts of calcium spread out over the day, taking the supplement with meals, or changing the type of supplement used.

A Registered Dietitian can help you determine the best way to get enough calcium in your diet. To find a Registered Dietitian in your area visit www.eatright.org.
Continue Learning about Calcium