Certain kinds of leafy greens are great sources of calcium, says Dr. Oz. Learn which green is one of his favorites and how he likes to prepare it by watching this video.
Dietitian Julieanna Hever discusses some good non-dairy sources of calcium. Watch Julieanna Hever's video for tips and information on healthy eating.


Calcium has been added to juices and cereals, but you should read the labels and see if the product has at least 10% of the daily value (dv). There is a pasta called, Smart Taste", that has 30% dv for calcium along with 25% vitamin D per serving. A bonus is that it also has fiber so it's a good choice. There are other items that include calcium such as pancake mixes, trail mixes, and fruit bars, but read the label before you buy it. Spinach and almonds are also a good source of calcium.
Ten good non-dairy sources of calcium include:
Beans (pinto, black, white)
Broccoli
Dry roasted almonds
Tofu and soy products
Figs
Greens (collard, kale, spinach)
Rhubarb
Salmon with bones
Pink canned salmon, canned shrimp
Fortified juices and cereals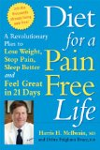 Continue Learning about Calcium