One of the biggest investigations into the efficacy of calcium supplementation among postmenopausal women (the population most vulnerable to osteoporosis) concluded that supplements had little impact on bone density and, in fact, were associated with the increased incidence of kidney stones. Furthermore, researchers at the Washington University in St. Louis School of Medicine found that women who get calcium from food, rather than from supplements, actually have higher bone-mineral densities, even when their total intakes are less.
Use calcium supplements with caution. Calcium supplements may be a good idea, particularly for women who have cut back on dairy products to lose weight. But Canadian researchers analyzed 70 brands of supplements and found that those made from natural sources such as bonemeal, dolomite (a type of limestone), and crushed oyster shells contained dangerously high levels of lead. This is of particular concern for pregnant women and young people who take supplements because they're allergic to milk products. The researchers found that supplements with laboratory-produced calcium carbonate (as in some antacids) were much lower in lead.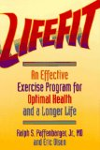 If you're like most Americans, you 1) like sex and violence on television, and 2) don't get your precious daily allotment of 1,000 to 1,300 milligrams of calcium each and every day. That's why I recommend that you 1) keep paying your cable bill, and 2) fortify your diet with the right calcium supplements to ensure that you get the minimum amounts you need.
Shouldn't you get calcium through food? Of course. And you probably know where to get it. You've surely seen enough milk-moustaches ads to know that there's a lot of calcium in dairy foods like milk, cheese, and yogurt. Other foods rich in calcium include green, leafy vegetables. But the problem is that most American adults don't eat enough of these foods to get the minimum daily requirement (as much as we seemingly like to put cheese on everything).
That's why I recommend taking calcium supplements to make up the difference.
To keep your bones young, men need 1,000 to 1,200 milligrams of calcium a day. Women 50 and under need to consume about 1,000 milligrams -- best broken up twice a day in the form of 500 milligrams (that's because most of us cannot absorb more than 600 mg of calcium at a time). Over the age of 50, women need 1,200 milligrams of calcium a day to keep their bones the youngest and strongest possible.
For every 30 minutes of sweating exercise, add an additional 100 mg (calcium comes out in sweat).
Finally, feel free to experiment. If it takes four pills to get the right dosage and that works for you, great. If you enjoy your doses in four glasses of low-fat milk, perfect.
YOU: The Owner's Manual, Updated and Expanded Edition: An Insider's Guide to the Body that Will Make You Healthier and Younger

If your diet is inadequate in calcium, a supplement may be necessary. However, when it comes to calcium supplements, some may be good but more is not better.

The upper level for calcium has been set at 2,500 milligrams daily to avoid hypercalcemia (hyper = too much; calcemia = calcium in the blood) or too much calcium in the blood, subsequent impaired kidneys, and calcium deposits in the body.

Too much dietary calcium can also cause constipation and interfere with the absorption of other minerals, such as iron, zinc, magnesium, and phosphorus. If your diet is inadequate in calcium, a supplement may be necessary, but be careful not to consume too much.

You should speak with a registered dietitian to determine IF and HOW MUCH of a supplement you should take. You can find a registered dietitian at:www.eatright.org. Continue Learning about Calcium