Usually, a bruise does not necessitate a visit to the doctor. But if it becomes very swollen or more painful than bruises you have had in the past, or if you can feel firmness under the skin, it should be checked. Sometimes bruising can cause a hematoma, which happens when a lot of blood seeps out from the vessel and then coagulates like jelly. This collection of blood can go so far as to organize itself into a hard clot the consistency of wood. Both of these are very dangerous and usually occur after there is been major trauma (such as a surgical procedure) to the area. Left unattended, this congealed blood can lead to a devastating bacterial infection. A clot can break into chunks, migrate to somewhere else in the body, and block a vessel, causing a heart attack or a stroke. To treat a hematoma, a doctor must open up the skin surgically and expel the congealed mass or the clot. It is a painful, but vital, outpatient procedure.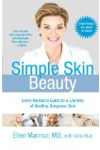 Unless your bruise is very serious, there is likely little a doctor can do for it. But there are several steps you can take at home:
Apply ice or a cold pack, wrapped in a towel, for the first 24 hours after the injury.
Elevate the area to reduce swelling.
Talk to your doctor if the bruise is near your eye, is becoming more painful or swells, is not gone in two weeks, or is part of a pattern of unexplained bruising.
Continue Learning about Bruises