Many different techniques can be used to lift the brows:
Coronal brow lifting: This is a tried and proven technique of brow lifting. A long incision is made inside the hairline, from ear to ear. The skin of the forehead is lifted up, elevating the brows. The muscles that cause frowning are usually trimmed, giving a long lasting "Botox effect." This procedure, although reliable, is decreasing in popularity because of the long incision with possible loss of hair and loss of sensation of the scalp.
Endoscopic brow lifting: An endoscope is an instrument with a camera on its end. It allows smaller incisions, since the operated area does not have to be seen directly. Instead, the operation is watched on a video screen adjacent to the patient. Through forehead and scalp incisions, the brow is lifted and suspended, usually with sutures and sometimes with a new Velcro-like device.
Browpexy: A browpexy lifts the eyebrow through an upper-eyelid incision. The brow is raised just above the level of the bone and physically sewn to a higher position on the forehead. Some surgeons do not believe that browpexies can be used for dramatic lifting and rely on them for more subtle refinements. I am a big believer in this technique; it is simple and it works. A variant of the browpexy is the Endotine TransBleph procedure, which uses an innovative dissolving Velcro-like device. After the brow has been lifted, the device is secured to a small drill hole made in the bone above the eye. The brow is physically lifted to a higher position, becoming impaled on the device. This procedure makes a lot of sense and uses hidden eyelid incisions.
Suture lifting techniques: This type of brow-lifting procedure does not dissect the tissue. Rather, tiny incisions are made in the scalp, and special barbed plastic sutures are embedded into the undersurface of the eyebrow. The suture is then lifted and embedded into the scalp, causing a lift of the brow.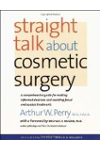 Continue Learning about Brow Lift