Falls are the leading cause for emergency room (ER) visits and overnight hospital stays for adults 65 and older. According to the Centers for Disease Control and Prevention (CDC), unintentional falls are the most common cause of bone fractures among older adults, which can affect the hips, arms, legs, hands, pelvis and spine. Additionally, falls can result in severe bruising and head trauma, including traumatic brain injuries with long- and short-term consequences.
Continue Learning about Broken Bones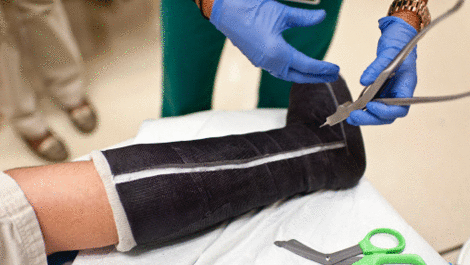 Bones break and fracture in many different ways. Symptoms could be slight or severe, ranging from swelling, bruising and pain to difficulty in using after an injury. To diagnose a break or fracture it may be necessary for your phy...
sician to obtain x-rays and occasionally a CT scan or MRI.
More