What are the signs of a broken or fractured foot or ankle bone?
The obvious answer is to get an xray. The statement that "I can walk on it, therefore it isn't broken" is false. Many people with ankle fracures can walk on the extremity and it is extremely important to know whether it is broken because one may have a non-displaced fracture and walking may cause it to become displaced and require surgery. Many times a person will have motion of the ankle even with a fracture. Sometimes, special studies must be done such as a MRI, CT scan, or bone scan to determine whether a fracture exists.
Continue Learning about Broken Bones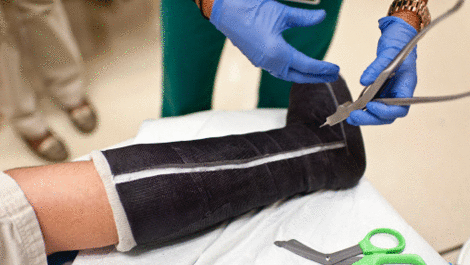 Bones break and fracture in many different ways. Symptoms could be slight or severe, ranging from swelling, bruising and pain to difficulty in using after an injury. To diagnose a break or fracture it may be necessary for your phy...
sician to obtain x-rays and occasionally a CT scan or MRI.
More