A pinky toe break heals more quickly than you may think. In this video, orthopedic surgeon Anjan Shah, MD, of Brandon Regional Hospital, shares why a pinky toe break can be so painful, plus ways to minimize the pain.
How long it takes to heal a broken pinky toe depends on where the break is located. Fractures of the small toe of the foot (not the metatarsal bone in the foot) tend to heal on their own if you modify your activities. The time frame is variable from person to person, but generally it can take six to eight weeks for the pain to completely go away, and sometimes even longer for the swelling to resolve.
Continue Learning about Broken Bones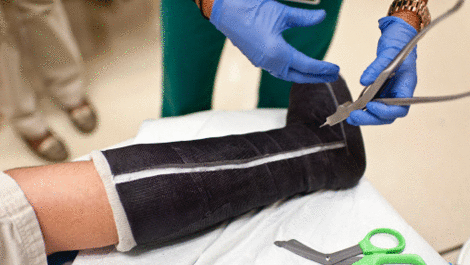 Bones break and fracture in many different ways. Symptoms could be slight or severe, ranging from swelling, bruising and pain to difficulty in using after an injury. To diagnose a break or fracture it may be necessary for your phy...
sician to obtain x-rays and occasionally a CT scan or MRI.
More