One way to tell if your child has a broken bone is the obvious symptom of bone sticking out of skin. In this video, Corey Gill, MD, orthopedic surgeon at Medical City Children's Hospital also details some of the more subtle signs of a broken bone.
The classic signs of a fracture are pain, swelling and deformity (which looks like a bump or change in shape of the bone). However, if a break isn't displaced (when the pieces on either side of the break are out of line), it may be harder to tell.
It is not always immediately clear whether a child has broken a bone or not. Broken bones typically aren't a frequent problem at early ages; that's because very small children don't fall with enough force or have enough body weight to really break a bone. And bones are tough; they can take a fair amount of bending before they actually break. But as children enter the playground age, their risk increases. One way you can tell if there's a break at the point of an injury is if your child can pinpoint one exact spot where there's much more tenderness than other spots around the area. He may also complain of nausea, though not always. Sometimes a child with a broken bone can continue to play, and you may not realize it's an issue until a few days later. One hint is if the child avoids using that limb.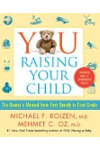 Continue Learning about Broken Bones in Children