The following relaxing exercise can help you fall asleep:

Take a d-e-e-p breath . . . and release. On your back with your eyes closed and your body stretched out, hands by your side, palms facing up, begin to squeeze and release your muscles, starting with your head and face and working down to your toes. Breathe in deeply and slowly, telling yourself I will fall asleep. I am going to sleep.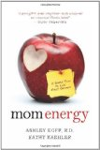 More About this Book
Mom Energy: A Simple Plan to Live Fully Charged
       From celebrated dietitian Ashley Koff and fitness trainer to the stars Kathy Kaehler comes Mom Energy, an exciting new way for moms to tap into their own natural and renewable sources of...
This is a great breathing exercise to try before bedtime. Do this one as often as you like.
Stand up straight with your feet eighteen to twenty inches apart and toes pointed slightly outward. If you're doing this before bedtime, you can modify it by lying down.
Take five deep belly breaths through the nose.
Now, breathe in through your nose to any part of your body that feels tense or stressed out -- like your shoulders, for example. Visualize the breath as a stream of light that's massaging and relaxing away tension.
As you exhale, imagine the tension streaming out your nostrils on each exhalation.
Let out a loud "Ahhh!" (Yes, you can make a sound with your mouth closed) with each exhalation.
Make it rhythmic and smooth.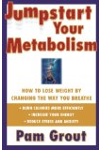 Continue Learning about Breathing Exercises