Yes. When you find yourself tense, anxious, upset or stressed, check your breathing and you will find you are either doing shallow breathing or holding your breath.
Breathing exercises are a lot like meditation. When you focus attention on your breath, the brain wave patterns enter the alpha state of consciousness. While in the alpha brain wave pattern, you are more in harmony with yourself.
Other techniques you can use include using a ratio (1:4:2) and deep breath in with a forceful exhale.
Yes, for you math experts out there, this is the same basic exercise as the triangle with an added hold of four counts after the exhalation, pausing before taking in your next breath. This further increases the level of oxygen in the lungs and therefore in the bloodstream.
Incidentally, there isn't an endless array of geometrically named exercises - nothing, for example, called "rhombus breathing."
As you begin to become more conscious of your breathing it will filter into your daily life. You will begin to notice when you're not breathing normally and when your breaths are coming in short gasps from the chest or when your mind is racing. You will automatically begin deep belly breathing, which will immediately relax you and calm your mind.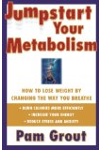 Continue Learning about Breathing Exercises