Although the link between breathing and universal energy is more readily apparent in Oriental mind-body traditions, there is a Western esoteric breathing tradition, as well. It is even evident in our language. Consider the words inspire and expire, for instance. We use inspire today to refer to the act of motivating or encouraging ourselves or someone else to achieve an extraordinary goal, or to create something new and wonderful. But the word inspire comes from two Latin words: in (in) and spirare (to breathe). Spirare, in turn, is related to the Latin spirit. Thus, the word inspire was used in older times to indicate that someone was "breathing in spirit," or drawing in divine energy. Most frequently, it referred to an artist who was seeking guidance on the creative process, or a holy man seeking energy for prayer or healing.
The primary definition of
expire
today denotes the end of a period of time - for instance, the completion of a politician's time in office (term expired), or the date beyond which a food product is no longer safe to eat (expiration date). But we also use the word to connote the end of life: A person who has expired has breathed out his last breath. As the breath leaves, so does the life force.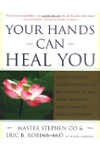 Continue Learning about Breathing Exercises