Think about how your respiration quickens when you are fearful or in great pain and how taking a deep, slow breath can be a calming effect, reducing both stress and levels of muscle pain. Breathing is one of the few activities of the body that we can consciously control, and it can measure and alter your psychological state, making a stressful moment accelerate or diminish in intensity.

Deep abdominal breathing is a relaxation technique that has been found to decrease the release of stress hormones and slow down your heart rate during stressful moments.

When you use deep abdominal breathing, you add oxygen to the blood and actually cause your body to release endorphins—the "feel good" hormones that give a greater sense of well being and contentment. Deep abdominal breathing can be done in junction with other relaxation techniques, including progressive muscle relaxation, guided imagery, and music therapy.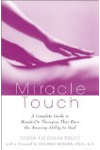 Over the years, Western culture has come to consider a breath that uses the full capacity of the lungs a deep breath. A person inhales, the abdomen expands, and the lungs fill up. Then, on the exhale, everything contracts for about twice as long as the inhalation lasted. However, yogic tradition teaches us that this isn't actually a deep breath, but rather the full breath we are supposed to be taking throughout the day so as to ensure greater health and longevity.
Taking full breaths allows us to remain in rhythm with our own present moment rather than allow us to get swept away in the conflict or adversity that we may encounter during any given part of our day. This helps us to remain centered and calm. When we remember to maintain our full breath when we are presented with a conflict, we no longer get caught up in our emotions. This leads to a sense of focus that then helps us to remain productive and peaceful. This sense of peace then emanates throughout our life.
Continue Learning about Breathing Exercise Techniques