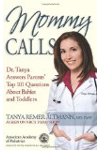 While most of the time nasal congestion is responsible for making a baby's breathing noisy, it is important to recognize signs of true troubled breathing that should be evaluated. A newborn normally breathes 30 to 60 times a minute (one breath every 1 to 2 seconds)--much faster than an older child or adult. If you feel like your baby is taking more than one breath per second, take a close look. Can you see her tummy or the space between the ribs moving in and out with each breath? Do you hear wheezing (a high-pitched
whistle) or other extra noises with each breath? Is your baby's head bobbing as she breathes? Is she coughing? Is her nose flaring with each breath? Does her skin look blue?

If the answer to any of these questions is "yes" or you simply can't tell the difference, call your pediatrician right away.