Dyspnea (shortness of breath) can be caused by many conditions, including:
asthma
cardiomyopathy
chronic bronchitis
chronic obstructive pulmonary disease (COPD)
congestive heart failure
diastolic dysfunction
emphysema
neuromuscular conditions
pneumonia
pulmonary edema
pulmonary fibrosis
pulmonary hypertension
ventricular dysfunction
One of the most common complaints with aging is shortness of breath; much of this is caused by changes in the elasticity of the lung (so it takes more effort to bring in air) and by physiological changes in your lungs that make breathing harder. Much of this happens because of the toxins in our environment, like secondhand smoke and pollution, which pass into us most easily in the air we breathe at a rate of several liters per minute.
The rate of aging of the lungs is, in fact, greater than the aging of the heart. So while some shortness of breath is associated with cardiac troubles, that's not always the case—and breathing problems can indeed originate from the lungs.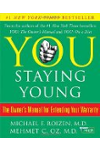 Shortness of breath or dyspnea is a feeling of breathlessness or a sense of getting "not enough air" out of proportion to activity. Shortness of breath that is experienced when you are at rest or with little physical activity is not normal and should be brought to the immediate attention of your physician. There are many causes of dyspnea, and the specific one must be clarified.
Tests will be ordered after your discussion and physical examination by your doctor. These tests may include a chest X ray, tests of lung function,and measurement of oxygen levels in the blood, if lung disease is suspected. Other tests may be ordered to evaluate possible heart disease, including electrocardiogram.
Following are causes of shortness of breath (dyspnea). These are some of the things a doctor will be thinking about when seeing a person with shortness of breath.
Heart failure with a reduced ejection fraction
Heart failure with a preserved ejection fraction
A problem with the heart muscle itself
An issue with pulmonary artery hypertension where the arteries in the lungs are involved
The lining of the heart
Valvular heart disease
Heart disease – Is it simply that the vessels are plugged, have significant disease and are causing symptoms when the person exerts?
Pulmonary embolism – A significant percentage of people don't even know when they've had an incident of pulmonary embolism
A problem with the right ventricle of the heart – The right ventricle of the heart is something that's really not been addressed significantly in the literature and in the common press previously, because it's a unique physiology
Something not related to the heart – It could be related to the lungs, anemia or obesity
Rare diseases like neuromuscular and mitochondrial disorders
Continue Learning about Breathing Disorder Causes