To thaw breast milk for serving, hold the bag or bottle containing the frozen milk under warm running water or use a bottle warmer, but do not microwave! Microwaving destroys the healthy infection-fighting antibodies in your milk as well as heats the milk unevenly, which could seriously burn a baby's mouth. If you know how much milk your baby is likely to drink the next day, take that amount of frozen breast milk from the freezer the night before and place it in the refrigerator to thaw. Be aware that you shouldn't refreeze thawed breast milk, so try to plan accordingly and only defrost what you think your baby will need.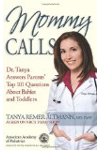 There are a couple of ways to thaw frozen breast milk.
The first is to place it in a small pan of cool water (if it won't be used immediately) or warm water (if it will be immediately fed to the baby). Don't allow the water to cover the bottle as it could contaminate the breast milk.
After the breast milk is cooled, it can be stored in the refrigerator for up to 48 hours, although it is best used as soon as possible. If the breast milk is warmed, it cannot be cooled or frozen again; it must be used or discarded.
Frozen breast milk may also be slowly thawed in the refrigerator and used within 48 hours.
A bottle warmer is another option.
Remember: NEVER thaw or warm breast milk by placing it in the microwave. Not only does it lose nutrients, it can have hot spots and cause the baby's mouth to be burned.
Continue Learning about Breastfeeding A Baby